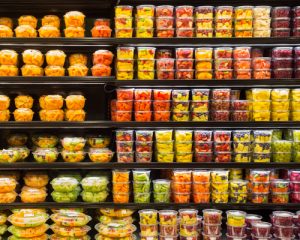 A producer of 100 percent post-consumer PET thermoform packaging has drawn the attention of an investment group that sees sustainable packaging as a growing market.
Graham Partners, an investment group in Philadelphia, has invested in EasyPak, a Leominster, Mass. producer of food packaging, according to a release. Financial terms were not disclosed. Graham Partners is linked to the second largest blow molder in North America, Graham Packaging.
EasyPak manufactures a recycled-content packaging line called Ecopak, which is produced using sheet from recycled PET bottles. This line of products includes containers made from 100 percent recycled PET.
"Graham identified thermoformed packaging as an attractive market to invest in, with growth driven by increasing demand for sustainable packaging options and consumer preferences for freshly prepared, on-the-go meals," the investment company said in the release.
Graham also noted it has "identified several opportunities to scale the business" through its investment.
More stories about markets