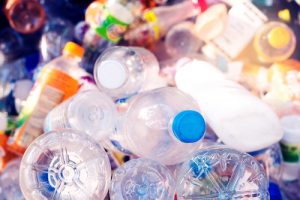 For years, a European Union panel has given its thumbs up to using recycling processes to generate food-contact recycled plastics, but those opinions aren't official government "approvals." Some groups say the lack of official authorization from the European Commission has lead to damaging uncertainty for the industry.
"This uncertainty leads to decline in investments and more importantly to a possible mistrust in the legislation ruling food contact materials,"  Casper van den Dungen, vice president of trade group Plastics Recyclers Europe (PRE), stated in a press release.
PRE was joined by industry associations PetCore Europe and European Plastics Converters (EuPC) in issuing a statement calling on the European Commission to officially authorize the recycling processes.
Plastics Recycling Update periodically takes a look at recent determinations made by the European Food Safety Authority (EFSA), which provides opinions as to whether processes create recycled plastics that are suitable for food and beverage packaging. For example, last year, the EFSA gave its thumbs up to using technology from Polymetrix (a former Buhler Group company) to recycle PET into food and drink packaging.
Van den Dungen, who is chairman of PRE's PET Working Group, stated in the release that more than half a billion euros (about $590 million) have been invested in plants that generate plastics for food-contact applications. In 2014, more than half of the RPET in Europe went into those applications, but European Union businesses are "still in a legislative no-man's land due to years of delay," he said.
The statement noted that nearly a decade has passed since regulations went into effect that govern the use of recycled plastics in food and drink packaging. Since then, EFSA has adopted more than 140 positive scientific opinions on recycling processes.
"The PET value chain urges the Commission to authorize recycling processes positively evaluated by EFSA," according to the statement. "This authorization would ensure harmonization of the market and remove any legal uncertainty in trading recycled materials in food contact applications. It will also enable to drive circular economy for plastics by opening new markets for plastics recyclates."
To receive the latest news and analysis about plastics recycling technologies, sign up now for our free monthly Plastics Recycling Update: Technology Edition e-newsletter.
More stories about industry groups