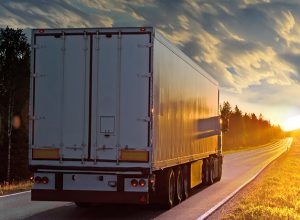 A confluence of factors has led logistics experts to predict that American firms, including those in the recycling industry, will experience higher over-the-road shipping costs in the next six months.
The current truckload market is already the tightest in four years.
The largest issue is a growing economy. Trucking lines continue to struggle with securing enough drivers to fill demand, and some have been forced to offer signing bonuses of $5,000 to $10,000.
Another factor is Hurricanes Harvey and Irma and the devastating fires in Northern California. After these catastrophic events, many firms need to get supplies immediately into impacted areas and are willing to pay bonus rates in order to secure drivers and trucking rigs.
Lastly, a new federal rule requiring drivers to use an electronic logging device will lead to higher shipping costs, as some drivers will be forced to no longer work excessive hours. The rule goes into effect in mid-December. Some observers suggest this will lead to rates rising about 5 percent.
More stories about markets