Most material that's collected in the U.S. for recycling is reclaimed in the U.S., though there is a supply/demand imbalance for some commodities.
This imbalance has traditionally been remedied through demand from the export market, but the amount of material going to export has trended downwards since 2009 and will likely continue to decrease going forward, especially in light of recent policies in China reducing imports.
We have seen a growth in domestic reclamation capacity, but we need more demand and processing capabilities for materials such as film and non-bottle rigid plastics.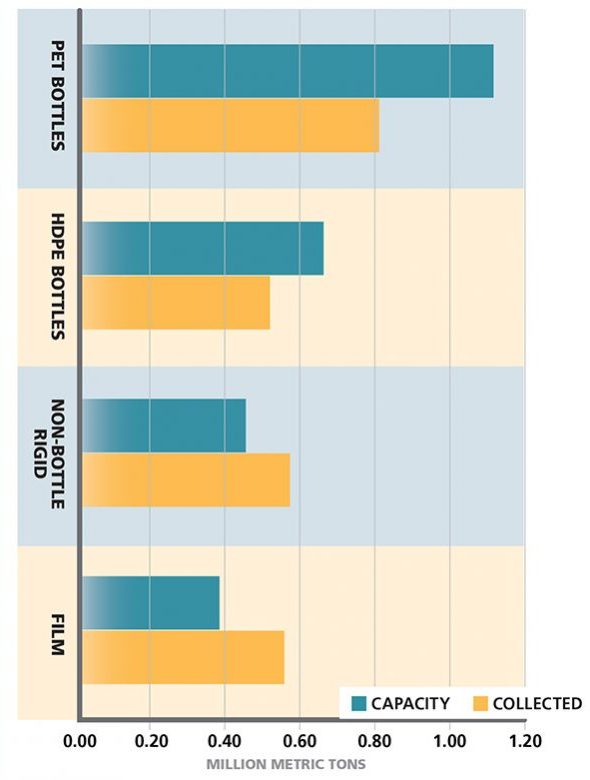 This article originally appeared in the May 2017 issue of Plastics Recycling Update. Subscribe today for access to all print content.
Data Sort is produced each quarter by More Recycling. For additional info, go to morerecycling.com