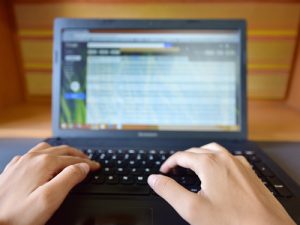 This story has been updated.
As California moves forward developing mandatory policies for the recycling of packaging, regulators want public input on some of the criteria they should consider.
The California Department of Resources Recycling and Recovery (CalRecycle) has scheduled a packaging reform workshop for Sept. 19. In advance of the meeting, agency staff have drafted criteria to help them determine which packaging types should be prioritized and considered for which mandatory policies and instruments.
Among those approaches suggested by CalRecycle are extended producer responsibility (EPR), through which packaging producers are made financially responsible for collecting and recycling their products, and minimum-recycled-content requirements, which California already has in place for glass bottles.
"Given that there is not a one-size-fits-all policy solution for all packaging, the Department is choosing to evaluate which mandatory policy models and instruments might be best suited to increasing collection and recovery of specific packaging types," according to CalRecycle.
According to a draft screening criteria document, CalRecycle has proposed exploring the prevalence of packaging types in the waste stream, whether their usage is holding steady or increasing, the status of collection and processing infrastructure for them, their role in contaminating the stream and whether they're designed to be reused or recycled, among others.
The department has set an Aug. 4 deadline for the public to provide comment on the criteria. Comments should be emailed to [email protected].
A CalRecycle workshop in March on the topic elicited a range of strong opinions from stakeholders, particularly about EPR. CalRecycle staff insisted they don't have any predetermined outcomes, and the policy development process would take 12 to 18 months.
Update: CalRecycle extended the public comment deadline after the publication of this story, from July 31 to Aug. 4.