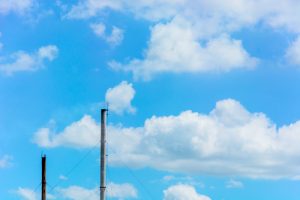 With global discussions around climate change evolving, Steve Alexander has seen a narrative emerge that reducing greenhouse gas emissions in packaging development is the key to sustainability.
"I'm concerned that there could be a potential de-emphasis on the fact that recyclability is really a key driver in sustainability," said Alexander, executive director of the Association of Plastic Recyclers (APR).
A few weeks ago, Alexander attended a New Plastics Economy workshop in Brooklyn, New York City. International companies, including major consumer product brands, converged to discuss plastics sustainability. While there was a lot of discussion focused on reducing greenhouse gas emissions in packaging design, Alexander emphasized the importance of recycling as a key component of any sustainability activity or measure.
"They need to recycle that package, because recycling that package also reduces greenhouse gas emissions by a significant factor," he told Plastics Recycling Update.
Alexander also blogged about the workshop, which aims to develop a global plastics protocol, and how APR's work can help the effort.
APR is currently conducting a study of the greenhouse gas benefits of incorporating recycled PET, HDPE and PP in manufacturing. With the help of Franklin Associates, a division of Eastern Research Group, APR is conducting an industry wide, resin-specific survey to gather data. Companies both inside and outside the U.S. are participating.
"It's by far the most comprehensive that's ever been conducted," he said, adding that it's the first study of its kind for HDPE and PP. "It's about trying to reinforce the benefits of using recycled material in your product."
APR hopes to have the results back to report at its fall meeting in October in Pittsburgh.
More stories about industry groups