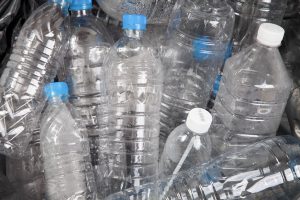 The PET package has come a long way since the founding of the National Association for PET Container Resources in October of 1987.
Initially an all-plastic bottle recycling organization, NAPCOR formally confirmed its PET-centric mission several years later. For the PET package and PET recycling, the 30 years since the launch of NAPCOR represents a period of significant change. This anniversary offers NAPCOR the chance to consider past milestones and market drivers, and to offer some perspectives on the present.
From millions to billions
In 1987, 150 million pounds of post-consumer PET bottles were collected for recycling in the United States. By 1995, we were collecting closer to 622 million pounds, with equivalent rPET volumes going back into domestic end markets. In 2015, we were up to nearly 1.8 billion pounds of U.S. collection, with over 1.4 billion pounds of rPET used in domestic end markets.
During the early days, we rallied around the notion that our members would take off their respective company hats at the door and work together as an industry to promote PET and PET recycling. And with good reason. The organization had a clear objective if it wanted to build share of market: PET had to be recyclable. And it wasn't at the point, or certainly not on a scale competitive with other materials.
NAPCOR took a very hands-on approach to building PET recycling, working with community recycling officials to encourage the inclusion of PET in curbside programs. This effort was supported with educational tools, technical assistance and grant funding, all geared toward overcoming potential obstacles to PET collection, efficient consolidation, and reliable pathways to post-consumer PET buyers and/or processors.
In fact, NAPCOR estimates that by the year 2000, the group had spent or leveraged close to $100 million on PET recycling through publicly initiated programs. NAPCOR's mantra was to "support the collection of every PET bottle used and the recycling of every bottle collected."
NAPCOR also recognized the importance of market data, seeing it as key to encouraging industry investment.
And after supporting a growing infrastructure in the 1990s, NAPCOR turned its focus to the technical aspects of PET recycling, funding technical trials and developing early tests, including the oven and fluorescent dye tests for PVC in rPET flake. These formed the early stages of the PET recycling compatibility tests and protocols now advocated by the Association of Plastic Recyclers (APR).
Adjusting to market shifts
The factors affecting PET recycling have of course undergone changes over the years.
Early policy drivers, for instance, primarily reflected concerns around litter, and included the passage of 10 beverage container deposit laws before 1990, from Oregon's in the early 1970s to California's in 1986. After the infamous voyage of the Mobro barge in 1987, public policy shifted more toward recovery goals and curbside recycling.
Another transition was seen in consumer preferences. Two-liter PET bottles with HDPE base cups were the dominant bottle through NAPCOR's early history, but in the 1990s, single-serve beverage bottles hit the market, driving a change in NAPCOR's focus – the organization began focusing on providing tools to promote away-from-home bottle collection.
More recent public conversations have centered on sustainability, climate change and greenhouse gas emissions. Major brands and retailers have integrated sustainability goals and commitments into their corporate platforms, whether in terms of recycling, recycled content, or package reduction. For NAPCOR, these commitments are encouraging, and they also played a role in the expansion of membership in 2007 to include PET sheet and thermoformed packaging members. The organization's mission has broadened to address PET thermoform recycling.
Push to keep PET preferable
NAPCOR's ongoing priority is the promotion of the PET package and the value it creates.
To support that mission, the organization is driven to ensure that the supply chain has the elements needed for PET to remain a preferred material. Areas of focus for NAPCOR include promotion of a robust post-consumer collection environment, development of markets in which buyers understand and value PET as a material, and support of a robust and efficient supply chain for PET from collection to end user.
In short, NAPCOR is ready for the next 30 years. The organization will continue to promote, educate and influence stakeholders to further PET as the material of choice.