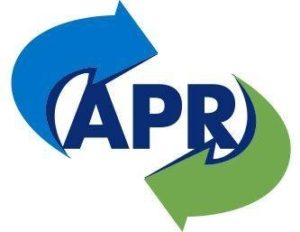 Working with the ever-changing stream of packaging innovations is a constant challenge for the plastics recycling industry.
At the Association of Plastic Recyclers (APR), we believe functional, attractive and economical plastic products can also be fully compatible with material recovery and plastics reclamation systems. Nonetheless, many new forms of packaging act as contaminants to the recycling stream. And these materials often replace packaging that was fully recyclable.
To help avoid such packaging pitfalls, APR has embarked on several programs aimed at working with package designers and engineers to provide guidelines for innovations that are compatible with recycling. Below, we'll lay out the various tools and approaches we are using to ensure a plastics recycling stream that is more profitable than problematic.
Clear connection with brand owners
First and foremost is the APR Design Guide. The document provides an outline detailing how to construct a package that is recyclable.
"At the end of the day, recyclers have to deal with contamination in the recycling stream," said Scott Saunders, chairman of APR and general manager of KW Plastics Recycling in Troy, Ala. "The Design Guide helps us work with brands so they recognize the recyclability of the packaging they are putting in the market."
Furthermore, APR has introduced a multi-step program to provide recyclability guidance to the marketplace. The Brand Owner Training Program, based on the APR Design Guide, provides individual companies with a customized review of their packaging, the impact on recycling and suggested modifications, if necessary. The ultimate goal of the program is to have the potential recyclability of a container introduced at the beginning of the design stage.
However, the fact remains there are many products already in the marketplace that are not recyclable. Although the APR Design Guide outlines the changes that should be made to those problem areas, the long-term goal is to ensure that the concept of recyclability is at the forefront of the thought process when designing a container or innovating an existing one.
In addition to the Training program, APR has also formed a Consumer Brand Company group within the organization to facilitate direct dialogue from both sides of the equation. "We are very aware of the challenges of retrofitting a package already in the marketplace," commented John Standish, APR's technical director. "The brand group not only serves as a forum to help all sides understand the challenges associated with package design and recyclability; but also sets the stage for identifying a solutions oriented approach."
Spelling out specifics
To encourage design for recyclability APR has identified a list of priority areas that should be considered by packaging engineers and designers. This list helps to cut through some of the higher level talking points and clearly indicate which packaging choices are most recycling-friendly.
For PET containers, for example, APR recommends specific pressure sensitive labels and shrink sleeve labels, and we back the use of new crystallizable PET resins for extrusion blow molding.
Meanwhile, APR discourages the use of paper labels on HDPE or PP packaging as well as the use of metal closures and PVC for labels or attachments.
We also urge packaging companies to avoid additives and multi-layer containers that affect the color of PET as well as fillers that cause a polymer to sink in water.
These steps alone would go a long way toward eliminating most of the contamination in packaging that recyclers encounter on a daily basis.
Cleaning up claims
Another area of concern for the plastics recycling industry pertains to unsubstantiated claims of package recyclability. A growing number of products note in marketing they are fully recyclable when in reality they are not. These claims confuse consumers and are problematic for recyclers.
Plastic cans are one of the more recent products being touted as recyclable, but the metal lid causes them to contaminate the recycling stream.
We also need to be thinking about these issues from a global perspective. Consumer brand companies, as well as recyclers, have voiced the need to have one set of standards for the U.S., Europe, and beyond.
While the APR testing protocols are currently utilized in many countries, there are small differences with EU protocols. While minor, any difference requires a separate test, which adds to the cost of introducing an innovation. APR has initiated dialogue with the trade organizations that oversee packaging guidance throughout the EU in order to develop uniform guidance procedures.
"APR is focused on developing supply, enhancing quality, and boosting demand," commented Saunders. "Consumer brand packaging plays a critical role in all three of those areas. In order to continue the growth of the plastic recycling industry, we need to expand our relationship with brands as they introduce more and more innovation into the marketplace. We want recyclability to be top of mind when designing a package or introducing innovation."
Steve Alexander is the executive director of the Association of Plastic Recyclers. He can be contacted at [email protected].