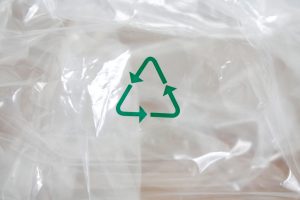 Avangard Innovative, which for years has managed commercial recycling streams and sold scrap to manufacturers, is gearing up to play a larger role in resin production.
The Houston-based company will construct a $10 million facility for recycling polyethylene film into LDPE pellets to produce new film. The company announced the new plant on Monday, concurrent with the Plastics Recycling 2017 conference in New Orleans.
The 40,000-square-foot facility, which is slated to start up later this year, will be built in Houston and will have an annual production capacity of 48 million pounds per year. The feedstock will consist of material collected solely from commercial sources, initially excluding post-consumer bags collected at the front of the store.
Jon Stephens, Avangard's executive vice president, pointed to several factors coming together to spur the new production facility, with equipment innovation as the chief driver.
"In the last three years, technology in extrusion and filtration has advanced to the point where we feel that we can produce a quality post-consumer resin to go back into film, without having to wash it," Stephens told Plastics Recycling Update.
Diverse operations
Avangard, a recycling and waste optimization company led by Rick Perez, president and CEO, manages recycling programs for large commercial clients, including manufacturers, retailers, logistics companies and more. Besides the U.S., Avangard operates in Latin America and Asia with locations in 13 countries overall.
In 2002, Avangard moved directly into the production business itself when it started an HDPE and PP recycling plant in Houston, which used seven grinders, two extruders, blending silos and more. But when the market crashed in 2008, the company decided to shutter that operation, liquidate the equipment and take a step back.
In 2006, Avangard made another foray into the production of post-consumer resin as a founding partner of PETStar, the large-scale Mexican PET reclaimer, although that business is now operated by a different company.
Avangard has also entered into equipment manufacturing, currently producing a foam densifier.
Timing is right
Stephens identified a few key developments that spurred the recent LDPE investment.
The company recently evaluated all its material streams and found polyethylene film makes up the majority of plastic commodities Avangard currently manages, at about 100 million pounds each year for its clients in the Americas. The company moves the material into domestic and export markets.
In addition, the company took note of the achievements in extrusion and filtration technologies, particularly when they advanced to the point where the washing stage could be completely cut out of the LDPE recycling process.
Stephens said the production side of the business will also help Avangard minimize some of its commodity sales risk by allowing it to produce a higher-value product that can be sold into domestic markets.
Avangard's move to expand into production could be seen as putting the company in competition with its raw recovered materials sales clients. But Stephens noted the company manages 100 million pounds of film each year, and will be using roughly half of that as a feedstock for its own production line.
The company will continue to sell much of the material it manages and aims to expand recovery of polyethylene film streams by using smart technology and data analytics to help retailers and other clients maximize the amount of film they are recycling.
"We're seeing organic growth with our existing account base today, just by working with them to improve their process and recover the scrap they generate," Stephens said.
Investment specs
The key to the new facility's success is the front-end sorting technologies and blending knowledge, Stephens said.
"Since we manage this material directly already, we feel that we know how to control those sources and we have a proper blend of these different sources to make a consistent product," Stephens said. "We're very conscious that this is our key to success."
The plant will use MSS optical sorting technology. The film will be processed using two Starlinger recoSTAR dynamic 165 C-VAC extruders. The line will also utilize Ettlinger continuous filtration technology.
Avangard plans to have the first phase of the facility up and running by August. A second line scheduled to be installed in October will bring it up to full operating capacity. The facility will operate 24 hours per day, seven days a week, and it will employ between 30 and 35 employees, Stephens said.
Although Avangard is looking into other applications for its recycled LDPE pellets, for now the company is focused fully on the film market.
"There's not a lot of current capacity in the U.S. marketplace that produces high-quality post-consumer resin to go back to film," Stephens said. "There's a lot of opportunity that we see in the market."
The company collects solely from commercial clients right now because films generated by materials recovery facilities (MRFs) and through retail film collections are too contaminated to provide the same quality. As Avangard's production business grows, Stephens said it will monitor the possibility of buying from the MRF market.
"It's not off the table," he said. "We want to become a solution to the industry, but I do think that the washing technology has to advance a little bit further, especially from an economic standpoint, for us to be able to consider that."