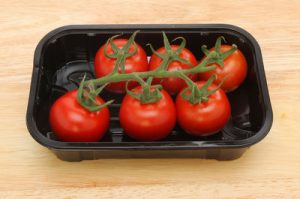 A nonprofit polymers R&D group announced the launch of a research project looking at boosting recycled content in food packaging.
Norner Research, a Norway-based group, will lead the new "FuturePack" project, which is financed with a 2.5 million euro (about $2.65 million) grant from the Norwegian Research Council, as well as money from various industrial partners.
FuturePack will will focus on technologies allowing the use of more bio-derived resins and recycled content in packaging.
"Plastics are important packaging materials where low weight/volume is combined with excellent protective properties for food in transport, retail and at consumers. Better protection prevents food wastage," according to a press release announcing the project. "But future packaging must become even more sustainable through increasing share of biobased and recycled materials. This will contribute to lower CO2 emissions, better resource utilization and reduced littering. These topics are central to the FuturePack project."
The project was kickstarted by an extended producer responsibility group for packaging, called Green Dot Norway. The organization, which is responsible for financing the recycling of used packaging on behalf of manufacturers, approached Norner to lead the project.
"We see a significant need for increasing the development of new technology that can increase recycling of packaging, especially that which today is difficult to recycle," Eirik Oland of Green Dot Norway stated in the release. "To achieve high goals, research is required, and we are proud that this project received grants from the research council."
The project has a multitude of participating institutes and industrial partners from Norway. Additionally, it has an advisory board that includes global chemical company Ineos, consumer products giant Unilever and the European Association of Plastics Recycling and Recovery Organizations (EPRO).