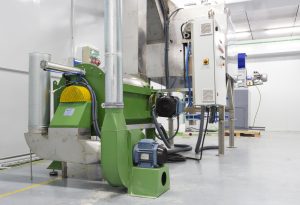 European stakeholders are developing an innovative system to recycle plastics from cars, electronics and contaminated streams.
The European Union-funded project is called Life Eco-Methylal, and it's being coordinated by the Spanish AIMPLAS plastics technology institute. Experts at AIMPLAS recently authored a paper about the project for Plastics Recycling Update.
Life Eco-Methylal is using a catalytic hydro-gasification plasma (CHGP) process to convert difficult-to-recycle plastics into a chemical called methylal, which can be used in various applications. The feedstock will consist of auto plastics and e-plastics, as well as residue streams from materials recovery facilities that are so mixed up and contaminated they would normally be burned for energy or disposed of in landfill.
A pilot plant capable of treating small volumes – 22 pounds to 33 pounds per hour – will be built. Later, project partners expect to install at least 15 plants in Europe within five years of the project's completion. Those plants would be capable of processing 114,000 metric tons of plastic into about 91,200 tons of methylal each year, according to a press release.
Half of the budget for the 2.04 million euro project (about $2.14 million) came from the European Union. Life Eco-Methylal began last September and officially runs through August 2019.
AIMPLAS previously authored white papers for Plastics Recycling Update: Technology Edition on a project exploring the use of recycled content behind barriers in food packaging and a new method for cleaning plastics contaminated with pesticides and herbicides.