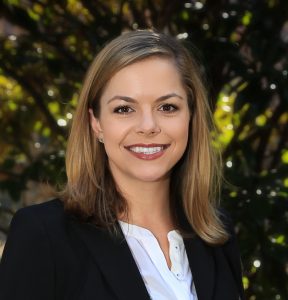 With Plastics Recycling 2017 just days away, we're excited to offer up the final installment of our series of interviews with industry leaders who will be on stage in New Orleans.
This week we catch up with Sarah Dearman, sustainable packaging program director for Coca-Cola Company. At Plastics Recycling 2017, Dearman will present as part of "Connecting the Links of Plastic Recycling," a session part of the conference's Technical Track. In the session, she and others will discuss how brand owners, reclaimers and technology experts can better communicate to help ensure more plastic materials are isolated in the recycling stream and moved into new products.
How does Coca-Cola keep communication open with the companies that are providing you with the recycled material critical to your packaging? In what ways has the plastics recycling industry evolved to meet your needs?
Sarah Dearman: The Coca-Cola Company is committed to minimizing the carbon footprint of our products. Working to recover and recycle our packages is one of the best ways we can lower the environmental impact of our packaging. It's also an important way we can support the communities in which we operate. For many years, we have actively worked with the industry to support and improve recycling. Through direct communications and valuable forums, such as the Plastics Recycling Conference and Association of Plastic Recyclers meetings, we are able to engage in open dialogue. This enables us to collaborate so we can continue to improve the design of our packaging and discuss innovations to continue advancing recycling.
How is Coca-Cola working to make sure the product innovations you develop do not lead to recycling problems for other stakeholders?
To help design packaging for recyclability, we implemented a practice that integrates a sustainability review into our packaging design process. It is based on the APR's Design Guide. This process helps promote the use of materials that are compatible with recycling and identify opportunities to improve sustainability such as through sourcing. When there are new materials and applications, we conduct testing in line with APR guidelines. Through this process, we hope to help prevent future recycling challenges.
In recent years, larger factors have created an environment in which virgin resin prices have stayed low. In current markets, does it still make economic sense for Coca-Cola to use recycled material? How do you view this trend in the long term?
Our goal is to use recycled content to improve the sustainability of our packaging when feasible. It is also important that it is economically sustainable. Currently, this is easier to achieve with some materials, like aluminum, than it is with others like PET plastic. We are working with suppliers to continue supporting the use of recycled PET.
What most excites you about working in packaging sustainability right now?
Personally, I am excited about the tremendous collaboration that is occurring in the industry. Through old and new partnerships like The Recycling Partnership, Closed Loop Fund, Association of Plastic Recyclers and Sustainable Packaging Coalition, we are working together with other businesses and organizations. Through this type of collaboration, I am hopeful that our collective positive impacts will be amplified to the benefit of the entire industry.
Get more industry insight from Dearman and the other exciting session speakers at Plastics Recycling 2017, set for March 6-8 at the Hyatt Regency New Orleans. Get all the latest conference info at plasticsrecycling.com.