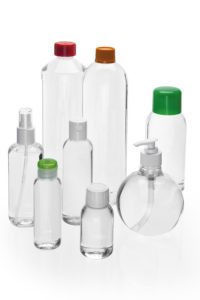 Germany increased its average recycled content in PET bottles last year, despite challenges in pricing compared with virgin plastic, according to an industry group.
According to Forum PET, Germany saw an average of 26 percent recycled content in PET bottles in 2015, up from 24 percent in 2013. The increase came despite an eroding price advantage over virgin PET.
"We would have hoped for an even higher increase, but we have to appreciate the PET industry's commitment all the more considering the adverse price development," Isabell Schmidt, director of the Forum PET, stated in a press release. "The industry is committed to sustainability."
The study, commissioned by Forum PET and conducted by market research company GVM, predicted a further increase in recycled-content levels in the future. An increase in PET recycling capacity is already on the horizon.
The report also noted Germany recycled 93.5 percent of its PET bottles in 2015, with the vast majority being redeemed through reverse vending machines. The group urges the continuation of the country's beverage container deposit programs to drive high return rates.
Of the material collected and recycled in 2015, 34 percent went into new PET bottles, 27 percent into industrial films, 23 percent into textile fibers and 16 percent into other applications. Most of the recycling — 80 percent — took place in Germany, and exports were mainly limited to neighboring countries.
Forum PET, which is based in the German city of Bad Homburg, near Frankfurt, is part of the country's plastic packaging industry association, called Industrievereinigung Kunststoffverpackungen (IK).