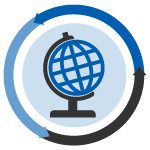 Soccer uniforms made of recycled ocean plastics make their Spanish debut, and a German company sees decreased demand for recycled resins.
The Netherlands: Recycled plastic resin is taking a hit due to the low price of virgin plastic. Recycling International reports that an official with Germany-based recycling firm Interseroh said demand for recycled resin has gone down 20 percent.
Spain: The Real Madrid soccer club will wear uniforms made from recycled ocean plastics in an upcoming match, says the Daily Mail. The uniforms are made by Adidas. Bayern Munich wore similar uniforms in a match earlier this month.
U.K.: The Royal Society of Chemistry wrote a blog post regarding the problem of ocean plastics and what can be done about it. The author says more must be done at the source of pollution.