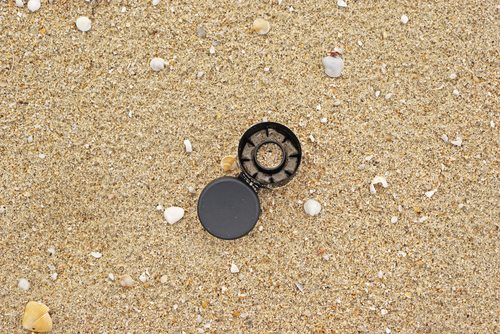 A report from several nonprofit conservation groups examines the most common plastic marine litter found in California. It also proposes alternatives for the items.
The Plastics BAN (Better Alternatives Now) List found that food wrappers and containers, including chip bags and cookie trays, are the top form of litter found on California beaches. The authors of the report encourage grocers and other retailers to sell foods and bulk snacks in reusable containers. The authors admit alternatives for film packaging are limited, and they encourage innovation within the packaging industry.
Container caps are the second most common plastics pollution in California, according to the report. The authors encourage manufacturers to implement "leash-the-lid" technology where the lid stays attached to the bottle so the two can be recycled together. The authors hope this will happen voluntarily but encourage lawmakers to enact legislation in the meantime.
Plastic bags, straws, beverage bottles, utensils, cigarettes, lids and take-out containers are also some of the most commonly found items.
The data was compiled by using four separate databases of California pollutants. Data on the top 15 most common items by count were combined. One thing the information lacked, according to the nonprofit groups, was specific brands tied to the plastics. That's why the conservation groups are encouraging producer responsibility programs for plastic packaging, something California officials are already considering.
The study also notes that much of the plastic litter found can't always be easily recycled. The groups are hoping for an eventual ban of the items all together. They supported California's Proposition 67, which bans single-use plastic bags across the state. Initial returns show the measure passing with 52 percent of the vote.