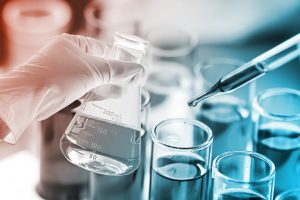 A new compatibilizer boosts the properties of plastics made from mixed streams of PP and PE, according to DuPont.
The chemical company announced what it's calling its Entira EP series of co-polymers, which can be used as an additive to boost the performance of recycled polyolefins up to a level on par with virgin resins.
DuPont highlighted its applicability to streams of PP contaminated with PE, and vice versa. It also noted it can be used to compatibilized PP and polyvinylbutyral (PVB). Entira is typically added to streams at a level ranging from 3 percent to 7 percent, by weight.
"Incompatible plastics mixtures are very common in waste streams. As a consequence, it is expensive and often non profitable for recyclers to collect, clean, sort, grind and melt process the streams," DuPont's Loic Rolland, a research and development fellow, and Lucie Charbonnel, a marketing specialist, stated in a press release. "Our Entira EP technology can help solve this challenge, enabling recyclers to use less expensive plastic waste feedstock while producing recycled pellets with good properties, and to reach profitability in return."
DuPont has developed other recycled plastics compatibilizers, as well.
At Plastics Recycling 2016 in February, DuPont's Jose Torradas spoke about how the company's Fusabond compatibilizer can be used in the recycling of multi-material packaging containing PE and EVOH. Torradas, technical consultant for DuPont Packaging & Industrial Polymers, also discussed how DuPont's Elvaloy PTW compatibilizer can be used in the recycling of mixed PE-PET materials.