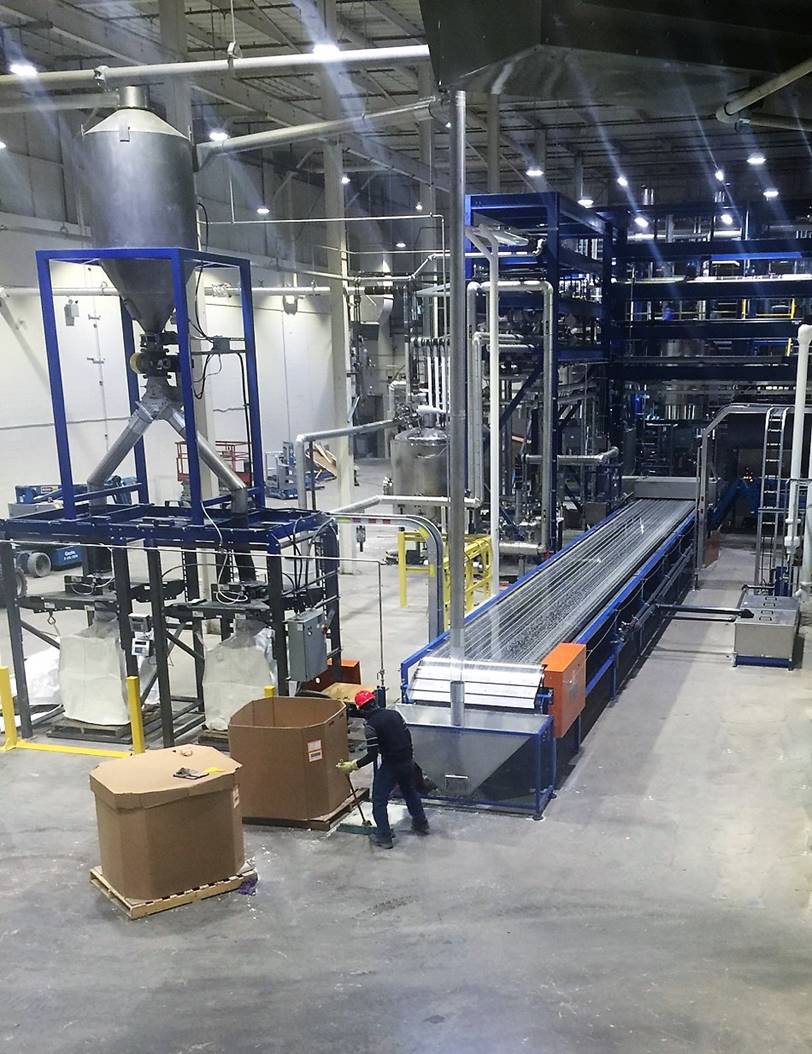 GreenMantra Technologies says its waxes, made from post-consumer plastics, can be used as additives to boost profitability for other reclaimers.
Founded in 2011, the Brantford, Ontario-based company recycles post-consumer polyolefins into 100 percent recycled content waxes using its proprietary catalyst and patented depolymerization process.
The company now says testing shows its Ceranovus brand waxes serve as effective plastics-recycling additives, boosting extruder throughput or reducing energy usage, while also improving recycled pellet quality.
"We now have a really nice benefit on the processing side for the (reclaimers) increasing their throughput to save costs, but also a benefit to their customers to sell them a better-performing resin," Domenic Di Mondo, company technical director, told Plastics Recycling Update.
The company opened a production facility earlier this year.
One extruder trial at a slower screw speed showed the company's A120 wax was able to reduce back pressure by 10 percent and energy costs by 27 percent compared to the control run. A second trial at a higher screw speed showed it boosted throughput by 27 percent, reducing electricity use per pound of plastic by more than one-fifth, according to GreenMantra.
It also increased melt flow rate and elongation strength in the plastic, according to the company, which presented the results of the testing at an annual Association of Plastic Recyclers (APR) meeting earlier this month in Charlotte, N.C. GreenMantra is a new member of APR.
A more-detailed article on the testing and GreenMantra will be published in the November issue of Plastics Recycling Update: Technology Edition, a sister publication to Plastics Recycling Update. Click here to sign up for the free monthly e-news.