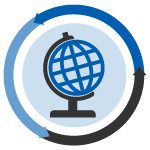 Plastic bags are contributing to flooding in one Asian city, and a plastics-to-fuel facility is being planned in Australia.
Bangkok: Thailand's capital is battling a bag problem. Plastic bags are clogging the city's sewer and pumping stations, according to The Straits Times, which is particularly devastating during monsoon season. According to the Thai government, each person in Thailand uses eight plastic bags a day.
U.K.: A British grocery chain is getting involved in the Plastic Industry Recycling Action Plan, reports edie.net. The Co-op is the first retailer to join and is urging others to follow suit. The action plan aims to lift the U.K.'s plastics recycling rate to 57 percent by 2017.
Australia: A waste-to-fuel facility is planned for Canberra, the nation's capital. The facility would take 200 metric tons of plastic from landfills each day and turn it into road-ready fuel, reports abc.net.