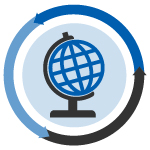 Fewer plastic bags are being used in the U.K., and a German beverage producer continues to take recycling into its own hands.
Europe: The European Commission has proposed a uniform way to measure recycling rates across all member states, and it is supported by the trade group Plastics Recyclers Europe. The proposed system would measure recovered material at the last step before it is turned into something new.
U.K.: Six billion plastic bags have been taken out of rotation in England since a 5-pence (7-cent) fee per single-use bag was instituted in October 2015. PRW reports the fee has raised around $38 million for charities and community groups.
Germany: German beverage producer MEG is opening another PET recycling plant to produce granules for its own bottles. It's the company's second recycling facility. The machinery will be provided by engineering firm Krones.
U.K.: Research is aiming to determine if a fuel made from mixed plastic waste can be used in diesel engines, specifically marine engines in tankers and ferries. PRW says a type of fuel called Plaxx is made from recovered plastics and a mixture of hydrocarbon monomers.
Australia: Now that the state of Queensland has a bottle bill, what will the refund program for plastic bottles and cans look like? The Sunshine Coast Daily says reverse vending machines are being considered.
U.K.: Organizers of a beer festival in Scotland announced their event is the first to tie into a regional zero-waste campaign. The movement is an effort to support the government's zero waste plan.