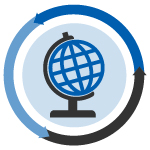 A London PET recycling company goes bankrupt, and a successful film collection program in New Zealand expands.
U.K.: PET recycling company Ecotech London is bankrupt, and administrators have been appointed to manage the company. The company specializes in producing high-quality PET flakes for use in food packaging and other applications.
India: Seminars aimed at boosting plastics recycling are being conducted in two Indian cities by U.K. consulting firm Nextek. The companyhopes to boost plastics recycling and head off efforts to ban plastic products across the country, according to Waste Management World.
New Zealand: A film recycling program that is collecting about one metric ton per week on New Zealand's North Island has now been extended to the South Island, including the city of Christchurch. Scoop.co.nz reports the Soft Plastics Recycling Programme, which has already launched in Auckland, uses retail collections to gather plastic to be made into building materials and other items.