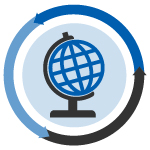 Indonesia considers following its fee on plastic bags with one on plastic beverage containers, and South African pickers could be hurt by a transition to extended producer responsibility for packaging.
Indonesia: Lawmakers in the country of 250 million people will consider a fee equivalent to 1.4 U.S. cents on plastics containers, part of an effort to reduce their usage. The Wall Street Journal reports the country has already implemented a fee on plastic bags.
South Africa: Timeslive.co.za reports the country's shift to extended producer responsibility for paper and packaging could endanger the livelihoods of thousands of waste pickers.
Tanzania: The Huffington Post takes a look at a Dutch startup that plans to improve the lives of plastic waste pickers while converting the material to 3-D printer filament. Amsterdam-based ReFlow has set up a Kickstarter campaign to help it raise money to launch its project in Dar es Salaam, Tanzania.