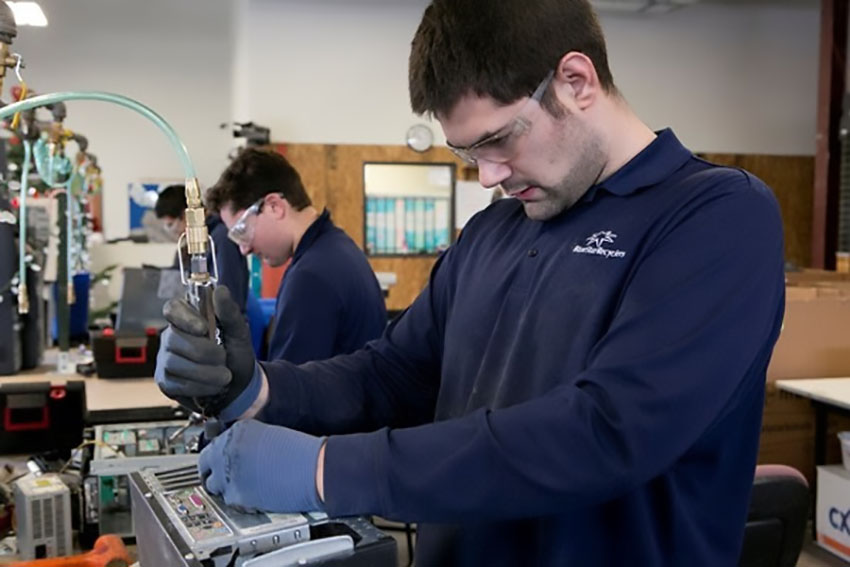 The Mitsubishi Electric America Foundation (MEAF) has provided $75,000 to fund the e-Stewards ADVANCE+ program for 2022. | Courtesy of e-Stewards
A $75,000 grant will extend an e-Stewards program that helps electronics recycling and reuse companies hire adults with autism and other disabilities.
The Mitsubishi Electric America Foundation (MEAF) provided the money to fund the e-Stewards ADVANCE+ program in 2022, according to a press release. MEAF has long supported the program, which provides workforce support helping companies successfully hire and retain adults who often struggle to find work.
ADVANCE+ participants have emphasized that, given proper accommodation and support, the employees can prove incredibly reliable and hard-working. That's particularly helpful for companies at a time of widespread labor market difficulties.
About two thirds of the MEAF grant will support joint administration of the ADVANCE+ program by e-Stewards, nonprofit recycling company Blue Star Recyclers and disability consulting services provider James Emmett & Company. The remaining one-third will be dispersed as $5,000 scholarships to the first five recycling companies to be accepted into the 2022 class, the release states.
This year, e-Stewards has opened program availability to all certified electronics recycling companies, ITAD providers and enterprise partners.
Since the launch of ADVANCE+ in 2020, seven companies have been trained at 10 locations in the U.S., resulting in the employment of 37 people with disabilities.
More stories about processors