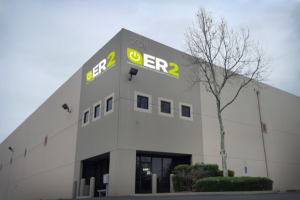 An Arizona-headquartered processor is expanding into California with an ITAD facility serving the northern part of the state.
ER2, based in Mesa, Ariz., last week announced the Sacramento, Calif. Location, the company's third plant. The 25,000-square-foot facility will be used as a "deployment and installation hub for customers' new computer hardware and disposal of their decommissioned e-waste," according to an announcement.
The facility will help the company service its nationwide clients, according to the release, and it will also allow ER2 to bring in new customers. The company recently began providing ITAD services for multiple national health care providers.
The press release notes that, in 2018, ER2 saw a 25.5% revenue increase over the previous year.
ER2 also operates a site in Memphis, Tenn. and is planning to expand into Southern California and Texas in the future.
Photo courtesy of ER2.
More stories about processors