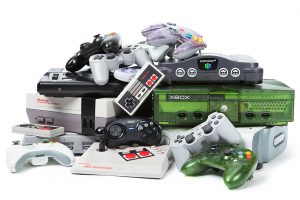 Nova Scotia is banning additional types of electronics from disposal, a move that requires product manufacturers to expand their recycling services under the province's extended producer responsibility program.
Since 2008, the Canadian province has required manufacturers to fund recycling of laptop and desktop computers, peripherals, printers, monitors and televisions. In 2009, the program grew to cover scanners, telephones, fax machines, cell phones and other wireless devices, and AV playback and recording systems.
In the first major expansion since then, Nova Scotia's program will bring in microwaves, e-book readers, GPS devices, video game systems and controllers, external hard drives, optical drives and modems, according to a government announcement last week.
The Electronic Products Recycling Association (EPRA) stewardship group plans to expand its program to recycle the additional devices. EPRA, which has managed the Nova Scotia electronics recycling program for a decade, must have its expanded program in place by Jan. 1, 2020, according to the announcement. The disposal bans take effect March 1, 2020.
Besides Nova Scotia, EPRA operates regulated electronics recycling programs in British Columbia, Manitoba, New Brunswick, Newfoundland and Labrador, Ontario, Prince Edward Island, Quebec and Saskatchewan. The only provincial program EPRA does not operate is in Alberta, which manages its own service.
Jay Illingworth, harmonization director for EPRA, described the Canadian group's framework in a feature article for E-Scrap News in 2017.
Photo credit: robtek/Shutterstock
More stories about EPR/stewardship