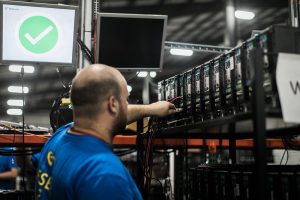 The ITAD arm of a Canadian electronics leasing company has opened a new processing facility near Vancouver, B.C.
Toronto-based CSI Electronics Processing Centre (CSI EPC) plans to opens the West Coast site on Feb. 1. Located in Pitt Meadows, B.C., which is in the Vancouver metropolitan area, the facility will process more than 20,000 IT assets annually.
CSI EPC's existing Canadian processing facilities are located in Toronto and Calgary, Alberta.
"This expansion will help us better serve our customers on the West Coast, not to mention save them a substantial amount in logistics costs and transit times," Colin Taves, vice president and general manager of CSI EPC, stated in a press release. "Protecting Canada and the global environment from harmful e-waste through reuse and proper disposal techniques is part of our mission. Now we can continue to expand on that mission from coast to coast."
CSI EPC is a wholly owned subsidiary of CSI Leasing Canada, which is part of global company CSI Leasing. The parent company leases a variety of electronic equipment to public and private entities around the world. The CSI Leasing global group of companies also includes other recycling and electronics processing facilities throughout the world, including in the U.S.
CSI EPC manages not just electronics from its parent company that are no longer being leased but also devices owned by customers. The company describes itself as one of the largest equipment remarketers and recyclers in Canada.
The British Columbia location will be overseen by Mike Kubala, who was hired to serve as general manager of Western Canada. He has more than 25 years of experience in the asset recovery, recycling and IT resale industries, according to the release.
Photo courtesy of CSI Leasing.
More stories about processors