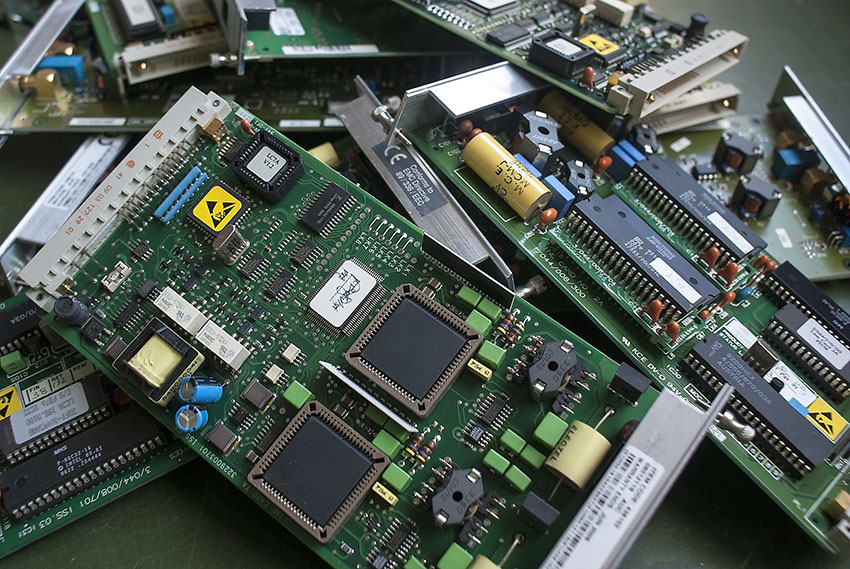 A Canadian e-scrap technology company has received over $700,000 after pitching its hydrometallurgical process on a reality TV show.
Saskatoon, Saskatchewan startup Excir Works presented its business case and described its metals recovery process to a panel on "Dragons' Den," a CBC Television show akin to "Shark Tank" in the U.S. After the pitch, the panel of business experts agreed to invest 1 million Canadian dollars (about $768,000) in the company.
Excir Works co-founder Stephen Foley described the experience in an interview with CBC News. According to the CBC report, the company's process allows it to separate gold from other metals quickly, and the investment dollars will help the company scale up to prove its process commercially.
The company's website offers more details about its proprietary recovery process, which is centered on a leaching solution. Excir describes "unprecedented efficiency," noting that when circuit boards are placed in the solution, the layer of surface gold on the boards dissolve within 20 seconds.
"Due to its high selectivity and extremely fast kinetics, large amount of e-scraps can be treated by comparatively very small amount of our solution," according to the company. Excir Works also published a video showing what's described as an acetic acid process.
According to Excir, its process has the potential to "replace standard worldwide recovery and purification methods for gold, platinum and palladium."
Photo credit: Sebastien Coell/Shutterstock
More stories about processors