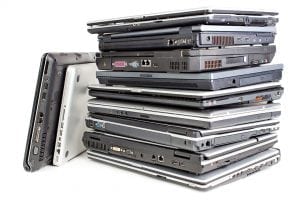 In 2016, New York began providing grants to offset municipalities' e-scrap collection and recycling costs. Two years later, nearly one-third of the dollars remain to be distributed.
The New York State Department of Environmental Conservation (DEC) announced it will accept applications for the remaining $900,000 out of $3 million that was originally made available. Over three previous grant rounds, more than $2 million have been distributed to cities, towns and villages.
Starting in January, DEC will accept applications for the remaining money. The funds will reimburse municipalities for up to half of the electronics collection and recycling costs they incur during the 2018 calendar year.
New York has a statewide extended producer responsibility law for electronics. The program covers computers and peripherals, monitors, video game consoles, TVs and other devices. Between 2011 and 2016, more than 520 million pounds were recycled through the program.
Despite the existence of the program, which makes manufacturers responsible for funding e-scrap recycling, local governments often find themselves with expenses to collect and move devices downstream. The state first made the grants available in 2016.
Photo credit: Ari N/Shutterstock
More stories about local programs