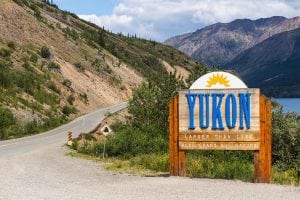 A consumer-funded electronics recycling program has gone into effect in Canada's Yukon Territory.
Starting Oct. 1, consumers buying new electronics and small electrical appliances began paying fees at the point of purchase to fund recycling in the sparsely populated territory, which abuts Alaska to the east. The city of Whitehorse, the capital and largest city, is instructing households to no longer drop off e-scrap at the city's waste management facility. Instead, they're being told to drop off material for free at the Raven Recycling E-waste Collection Depot.
The program, which is being managed by the territory's government, includes TVs, computers, mobile devices, audio equipment, copiers, small appliances and other devices.
According to the Yukon News, the Yukon government has a year-long contract with Raven, with the possibility of extending it to three years. The program had previously been set to go into effect in February, but the government delayed it following an outcry from business owners who said they hadn't been properly consulted and the fees would make it hard for them to compete with retailers outside the territory of 40,000 people, the newspaper reported.
Of all Canadian provinces and territories, only one, Nunavut Territory, now lacks a regulated electronics recycling program. Nunavut, with about 38,000 people, is a sprawling jurisdiction that stretches nearly to the North pole.
Photo credit: fon thachakul/Shutterstock

More stories about EPR/stewardship