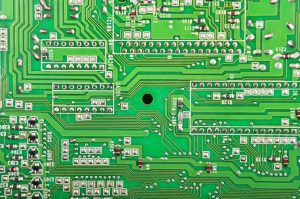 Sellers of scrap circuit boards have seen lower price quotes in recent weeks.
The key culprit is the weakening price of gold, which has fallen to it lowest level in 2018. Analysts say a strong dollar and a continuing move by investors into global equities, and away from commodities, have led to the softening of gold's value.
The other principal metals recovered by smelters and refiners from old circuit boards – copper, silver and palladium – have also seen price slumps in recent weeks, but not as severely as for gold. The value of copper has seen a sharp drop this month on the Comex exchange, due in part by investor nervousness regarding the U.S.-China trade battle. Silver prices peaked in late May and have subsequently fallen to a level approaching the year's worst. In the same period, the value of palladium has declined from $1,200 to about $950 per troy ounce.
Photo credit: Unkas Photo/Shutterstock
More stories about markets