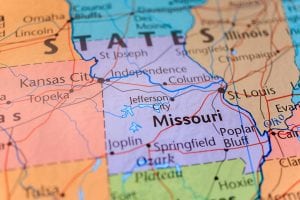 Missouri regulators plan to delete nearly all regulations under the state's electronics recycling program, but on-the-ground impacts may be limited.
As part of statewide efforts to cut red tape for businesses, the Missouri Department of Natural Resources (DNR) has proposed to delete most implementing regulations for the state program. The state statutes for the program will remain in effect.
"Everybody will still have their responsibilities. We just won't have the duplication in the rule," said Tim Eiken, rules coordinator for DNR's Hazardous Waste Program. "We're trying to identify rules that are outdated, unnecessary, duplicative."
Missouri's e-scrap program, which began in 2009, is more limited than many others around the country. It applies only to computer equipment, not TVs. It requires OEMs to provide free take-back options for their own brands, but it doesn't set annual collection and recycling targets for them to meet.
According to the DNR's notice, the rules to be deleted "are no longer needed because entities subject to its requirements have economic and proprietary interests in establishing and maintaining recycling programs for the subject electronics. The burdens of these portions of the rule are not producing a corresponding environmental benefit."
DNR proposes to retain requirements that OEMs send scrap computers to processors meeting the Recycling Industry Operating Standard (RIOS). The department wants to add a stipulation that recycling facilities receiving covered equipment have R2 certification, as well.
Jason Linnell, executive director of the National Center for Electronics Recycling and an expert on state e-scrap laws, noted that repealing the regulations wouldn't impact the statutes.
"IT manufacturers would still have to have a plan and report annually to DNR, but the specifics of what needs to be in the plan from the regs would go away," he said. "I think it's more than a housekeeping measure and should make it less difficult for manufacturers to meet the requirements."
Eiken said the proposal is part of ongoing "red tape reduction" efforts by Republican Gov. Eric Greitens, whose resignation is effective today.
Greitens has been dogged by felony charges related to a months-long sex scandal and alleged misuse of his veterans charity donor list for political purposes. A Republican-dominated legislative committee raised the prospect of impeachment. Starting today, Lt. Gov. Michael Parson, a Republican and former state senator, takes over as governor.
A public hearing on the proposal will be held on June 20, and the comment period closes June 27. If approved, the changes would go into effect in the fall.
Photo credit: Alexander Lukatskiy/Shutterstock
More stories about regulation/oversight