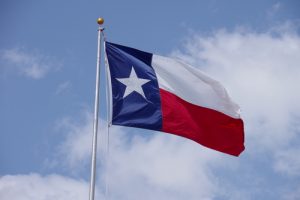 Electronics recycling supports 920 jobs and injects more than $200 million into the Texas economy, researchers estimate.
The Study on the Economic Impacts of Recycling was conducted by Burns & McDonnell for the Texas Commission on Environmental Quality (TCEQ).
It estimated electronics recycling companies working in Texas directly employ 432 people, an additional 295 jobs are supported by commerce generated by the industry there and 193 other positions are supported by e-scrap company employees spending their wages. Researchers estimated Texas e-scrap employees' wages and benefits averaged $30,000 per year.
The estimated $200 million annual impact number includes direct wages, economic activity stimulated by the industry and employee spending.
The report notes about 42,700 tons of scrap electronics were recycling in the Lone Star State in 2015. The data was partly based on a survey of electronics processors and supplemented by other sources.
TCEQ first announced the completion of the report on Oct. 23, and the State of Texas Alliance for Recycling (STAR), which worked on the project, held a Nov. 15 webinar delving into the results.
Electronics recycling is only a small part of the analysis, which looks at the economic impacts of recycling a wide variety of materials generated by residents, businesses and institutions.
More stories about markets