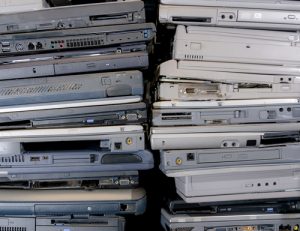 Data detailing the global generation and flow of e-scrap is in draft form and will be published within the next couple months, according to the Bureau of International Recycling (BIR).
The organization aims to release the study well in advance of its May 2018 meeting, the chairman of BIR's e-scrap committee recently announced.
According to early results described in a BIR release, the study looks ahead to 2025 to predict where material will be generated and where it will move globally. Calculating information about the movement globally was "the most difficult part of the study," according to the committee chairman, Thomas Papageorgiou of Greece-based recycling company Anamet SA.
The study shows more than half of the world's e-scrap will be generated in the Asia-Pacific region by that time, according to the release. India is also anticipating a dramatic spike in generation by 2025. The country currently generates 3.2 million metric tons per year, but recent research suggests that could grow to 20 million metric tons annually by 2025, BIR said.
BIR and the Institute of Scrap Recycling Industries (ISRI) first announced the data-gathering project in December 2016.
More stories about research