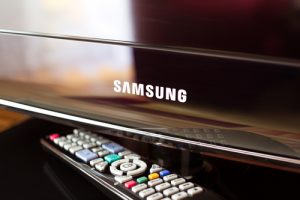 Samsung withdrew an environmental friendliness claim for a TV model after the manufacturer failed to prove its device met recyclability and reusability standards.
The global electronics company had one of its flat-screen TV models audited to determine whether it was conforming to standards that allow it to be listed as an EPEAT device. Listing on the Electronic Product Environmental Assessment Tool (EPEAT) registry indicates to electronics purchasers that the product has met certain environmental friendliness standards, some of which focus on repairability and recyclability.
The TV model in question is a Smart Hospitality Display, product No. HG55NE890UF, designed for hotel rooms. The audit found there was insufficient documentation to prove the display device met requirements for having a minimum percentage of recyclable or reusable components. That standard is included in the criteria category "design for end of life." In response to the findings, Samsung withdrew the EPEAT claim.
Representatives from Samsung could not be reached for comment by E-Scrap News.
The Portland, Ore.-based Green Electronics Council (GEC), which runs the EPEAT program, released results of the TV verification round earlier this month.
GEC also recently offered insight into audits examining PCs and monitors on the EPEAT registry. The latest round did not find any problems related to conformance to "design for end of life" criteria, although it did find one company successfully met the optional criterion for auditing of recycling vendors.
More stories about certification standards