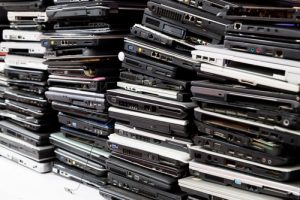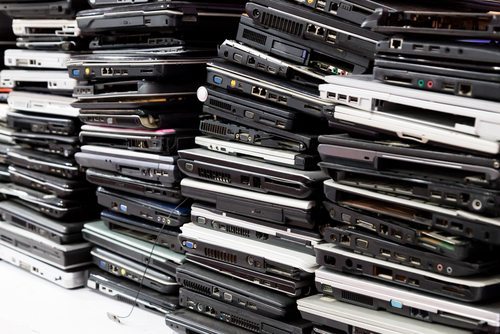 Environmental advocacy group Greenpeace has scored a handful of the top consumer electronics manufacturers on the recyclability of their devices, among other criteria. Although some companies stood out as positive examples, the report found there is much room for improvement.
The group took a broad view in defining recyclability, noting it means "both incorporating more recycled materials in place of virgin materials, and also designing products to be more easily recycled at end of life," the authors wrote.
In addition to the report, Greenpeace published a detailed scorecard with an analysis of how each company's score was assigned.
The group looked at Acer, Amazon, Apple, Asus, Dell, Fairphone, Google, HP, Huawei, Lenovo, LG, Microsoft, Oppo, Samsung, Sony, Vivo and Xiaomi.
Repairability scores
Fairphone, Dell and HP received top marks on resource consumption as a whole, mostly for their work on design for repairability. Greenpeace noted the companies use standard parts, minimize adhesive usage, provide spare parts and publish readily available repair manuals.
Samsung and LG scored next highest on repairability. Although the report states the companies' newer smartphones have been less recyclable, they have produced repairable laptops, "demonstrating these companies do know how to design repairable consumer electronics."
Apple and Sony, meanwhile, were dinged for opposing legislation and standards promoting repair. Apple was also penalized for using proprietary parts.
Microsoft received the lowest marks for designing "some of the least repairable tablets and laptops, some of which require damaging the device to access it for repairs."
Using secondary materials
Lack of information is a key problem in evaluating recycled content usage. Most companies provide details about recycled content, but only for some of their products. Of the 17 companies the report looked at, six publish a basic list of suppliers. Fairphone and Dell provide details on the products or services specific to each supplier.
The report notes Apple and Dell provide the most detailed material composition information for all their products, including details about recycled content.
HP was lauded in the report for laying out its consumption versus material recovery through end-of-life takeback. The company collected about 132,000 tons of material. In its production of new products, it used about 990,000 tons, meaning it recovered the equivalent of 11 percent of the weight of what it consumed.
The report also pointed to Dell's work incorporating recycled plastics into its products, as well as Apple's recent announcement that it wants to use only recycled metals in its products in the future. But Greenpeace states that manufacturers have made "very little progress" overall in sourcing secondary materials for use in new products.
Amazon was the lowest-scoring U.S. company in the report when it came to materials usage, mostly for the lack of data available to evaluate.
More stories about OEMs