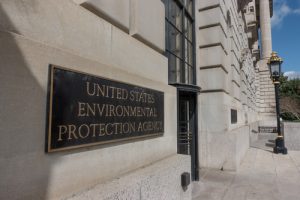 A proposal to cut the U.S. EPA's budget by $528 million has cleared a U.S. House of Representatives committee, paving the way for a floor vote on the program-specific funding allocation.
The House Appropriations Committee voted 30-21 on July 18 to approve the budget allocation, which largely avoids the substantial cuts described in President Trump's earlier budget request.
A floor vote is still at least several weeks away, however, as the House enters a five-week recess beginning next week.
A report on the bill states the House Appropriations Committee specifically opposes cuts to the agency's Waste Minimization and Recycling program, which falls under its Resource Conservation and Recovery Act work. Overall, the committee-approved budget would fund RCRA with $100.9 million in fiscal year 2018, a $4 million cut from its current funding level.
Next, the bill will go before the full House of Representatives for a vote, which has not yet been scheduled. A Senate Appropriations Committee subcommittee has not yet met to discuss its own budget request for EPA.
Chaz Miller, a recycling expert who recently retired from the National Waste and Recycling Association, pointed out there are a number of factors in play when it comes to program funding, even if the agency's recycling work is supported in writing. Miller worked for the EPA in the recycling and solid waste department for 11 years in the 1970s and 1980s.
"One of the key issues is going to be the resource allocation in terms of how many employees accept a buyout and how many employees are left," Miller said, adding that the budget process is "far from over."
E&E News, which covers energy and environment issues, recently reported EPA plans to offer buyouts to more than 1,200 agency employees during the summer quarter, and those who accept would leave the agency by Sept. 2.
Numerous amendments were proposed during the bill's hearing July 18. Rep. Mike Quigley, D-Ill., proposed language pledging that no regional U.S. EPA district offices would be closed. Proponents pointed to the internal passback budget document that came out early on in the budget process, reportedly instructing the agency to begin planning for the closure of two regional offices.
The amendment failed, with some opponents describing it as unnecessary and stating there has been no official indication of an intent to consolidate EPA offices. According to Rep. Ken Calvert, R-Calif., EPA Administrator Scott Pruitt has described regional office closures as "pure legend."
More stories about legislation