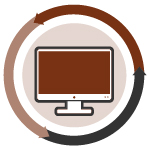 The used and refurbished phone market is predicted to grow substantially, and a Canadian province increases its "eco fee" for the first time in its history.
Market change: Nova Scotia has raised the environmental handling fee (EHF) charged to consumers when they purchase electronics in the Canadian province. According to CBC News, the increase is the first since the EHF was implemented nearly a decade ago and was a response to various cost increases associated with recycling electronic devices.
Funding approved: Fourteen California conservation corps programs have been recommended to receive state grants to help with the collection and recycling of e-scrap. According to a staff report from the California Department of Resources Recycling and Recovery (CalRecycle), $8 million is proposed to be split evenly among the organizations.
Trade-in statistics: The iPhone 6 was the most traded in device during the second quarter at Hyla Mobile, a Texas-based mobile device reverse logistics management company. According to a summary infographic, various iPhone models made up the top five most traded phones during the quarter, and the average age of returned iPhones was 2.7 years.
Tech on track: The U.S. consumer technology industry is achieving an estimated 3.2 percent growth in 2017, according to the Consumer Technology Association (CTA), generating $321 billion in retail sector revenues. In a press release, the CTA notes that there is strong growth in newer device categories including wearables and drones, although more than half of the revenue came from smartphones, televisions, tablets, laptops and automotive electronics.
Company profile: CyberCrunch, known until recently as Commonwealth Computer Recycling, is planning to hire more employees in the next year and hopes to expand regionally and nationally. In a profile on the company, the Tribune-Review newspaper writes about how the company has weathered and adapted to various industry challenges, including falling commodity prices in the past few years.
Growing market: Researchers estimate the used and refurbished phone market will grow at an average of 8.9 percent per year between 2017 and 2025. A report from Persistence Market Research predicts that increase will translate into revenue growth from $19.7 billion in 2017 up to nearly $40 billion in 2025.
Big Apple support: Reuse and repair projects looking to get off the ground in New York City are eligible for municipal grant funding. According to a grant summary, the program is targeted to launching new projects, completing relevant research, or initiating other reuse and repair projects that can be replicated across the city.