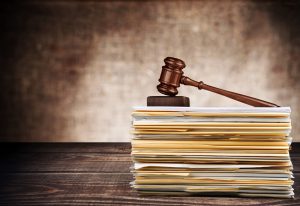 The e-scrap export criminal case involving Colorado's Executive Recycling has seen recent developments after being tied up in appeals for the past four years.
Brandon Richter, owner and CEO of now-defunct Executive Recycling, was re-sentenced to federal prison June 16, on a reduced sentence as part of a plea agreement. His new 22-month sentence is set to begin next month.
The company's former vice president of operations, Tor Olson, was re-sentenced earlier this year, and his punishment of six months behind bars was scheduled to start earlier this year.
The two executives were initially indicted in 2011, on charges of illegally exporting more than 100,000 CRT devices overseas. Executive Recycling had been featured in a "60 Minutes" feature on e-scrap exports, in which the Basel Action Network and CBS confronted Richter after tracking a container of e-scrap the company had allegedly shipped to China.
Both defendants initially pleaded not guilty to all counts, and their cases went to trial in 2012. A jury found them guilty of some of the charges. Richter was sentenced to 30 months in prison and restitution payments along with asset forfeiture, and Olson was sentenced to 14 months and restitution payments.
Since the 2013 court verdict, the cases against Richter and Olson have been tied up in appellate courts. Both individuals appealed their cases, alleging several legal and evidentiary challenges to these convictions, according to court documents.
An appeals court partially reversed and remanded the court's initial decision, and Richter in 2016 entered into a plea agreement. He pleaded guilty to one count of wire fraud. Between that count and a separate count of obstruction of justice, which was not reversed in appeals, Richter was sentenced to a total of 22 months in a federal penitentiary. His sentence is scheduled to begin in July.
Richter's recent sentencing was first reported by the Denver Post.
Olson ultimately also entered a plea agreement early this year, pleading guilty to one count of wire fraud with the rest of the charges on the original indictment dismissed.
He was sentenced to six months in a federal corrections institution in Colorado, where he was ordered to report in March.
More stories about courts/lawsuits