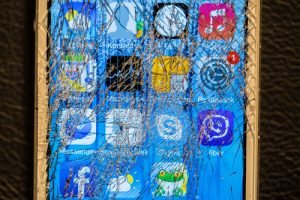 Hundreds of authorized third-party repair shops around the world are set to begin using a system developed by one of the most prominent OEM brands.
Reuters reports that, for the first time, Apple acknowledged the existence of what it calls the Horizon Machine, which it has been using at retail stores and mail-in repair centers. By the end of the year, it will supply the machines to outside parties completing authorized repairs, including Best Buy.
As described by Reuters, the device, about the size of a microwave, does not remove broken glass and physically replace it. Instead, after technicians replace the glass and fingerprint sensor using other specially designed hand tools, they put the device in the Horizon Machine, which ensures the new fingerprint sensor communicates with the processor so the phone can be unlocked.
Non-authorized repair shops can replace cracked glass – repair advocacy group iFixit provides a guide for replacing the iPhone 7 screen, for example – but Apple holds close to the chest the technology to pair fingerprint sensors with the phone's software.
More stories about refurbishment/reuse