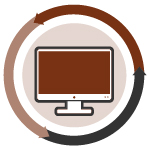 A Chinese e-scrap company breaks into the U.S. market, and collections continue to trend downward in the Evergreen State.
Dirty recycling challenge: Well, this is a whole new thing in the Internet of Things: electronics being incorporated into adult diapers. Startup company ElderSens is releasing a system that will include sensors in adult diapers notifying care staff via text messages when a diaper needs changing.
New e-scrap firm in town: China-based USB Recycling has purchased a former shirt factory in Wadesboro, N.C. with plans to open an electronics recycling and refurbishing facility, according to the Charlotte Business Journal. USB Recycling owner David Zhen is buying a 23,000-square-foot building in the town, but he says he has plans for additional e-scrap facilities in the Carolinas.
Recycling goal: Taiwanese technology company Asus says its goal is to recycle one-fifth of what it sells into the market by 2025. News18.com reports that the company notched a 12.2 percent recovery rate last year.
PTO resignation: The director of the U.S. Patent and Trademark Office has resigned without explanation, after several tumultuous months during which, at one point, the office refused to even confirm whether she was still in charge, The Washington Post reports. According to Arstechnica.com, major technology companies asked President Trump to keep Michelle Lee on board, believing the former Google executive would applying stricter standards to technology and software patents under her leadership. In other patent-related news, the U.S. Supreme Court recently decided manufacturers can't use patent law to block the repair and resale of their products.
Downward trend: A lighter stream continues to drive down collections in Washington state's extended producer responsibility program for electronics, called E-Cycle Washington. About 12.7 million pounds were collected during the January-May time period, about 81.1 percent of what was collected a year earlier.
Convenient collection: A telecom and postal services provider have teamed up to provide a mail-in electronics recycling program in Singapore, zdnet.com reports. Singtel and Singapore Post launched the mail-in program to add to existing drop-off opportunities around the city-state of 5.5 million people.