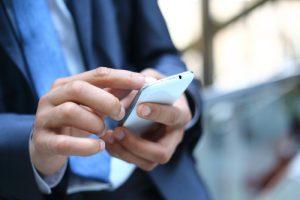 Apple's release of the iPhone 7 and the more advanced iPhone 7 Plus last September pushed consumers to let go of earlier models. Analysis from one industry firm shows how pricing for used phones has played out since then.
Texas-based HYLA Mobile, which manages mobile device reverse logistics programs in the U.S. and elsewhere, recently released data on phone trade-ins for the first quarter of 2017.
During the January-March time frame, nearly two-thirds of all traded-in phones were iPhones, with the iPhone 6 accounting for nearly 35 percent of the volume. Only one in the top five was from a different brand, the Galaxy S5. The iPhone 7 was the only major new smartphone released late last year.
Consumers who got iPhone 7s last year and traded them in during the first quarter of this year received the highest trade-in values. According to HYLA Mobile, the iPhone 7 Plus fetched the most of any phone ($390), followed by the iPhone 7 ($332).
Compared with the first quarter of 2016, the average trade-in values of iPhones increased by 3.3 percent – up to $139 – during the first quarter of 2017. The opposite was true for smartphones running the Android operating system. Their average trade-in value fell by 21.7 percent, to about $61.
The average age of a mobile phone returned through trade-in channels during the first quarter was 2.5 years. Returned Apple iPhones were slightly older than other smartphones.
HYLA Mobile runs trade-in and logistics programs for carriers, retailers and online companies in Europe and North America. According to the privately held company, it has reached over 250 million mobile customers in over 15,000 retail locations.