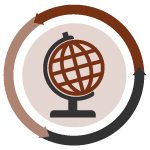 Residents fear a local government e-scrap collection program will harm charities, and recycling professionals describe the routes they took into the industry.
Ghana: The Environmental Protection Agency of Ghana announced it will establish an e-scrap collection center in the country's Ashanti region, in an effort to reduce unsafe handling. Ghana Business News reports the electronics will ultimately be transported to Agbogbloshie, a district in the capital where the EPA and private company Societe Generale de Surveillance have constructed a processing plant.
India: People enter the e-scrap business for all manner of reasons, and a Times of India profile explores a few stories of how electronics recycling careers were launched. One entrepreneur took inspiration from e-scrap management in other countries and wanted to bring that to India, while another hit on the collection idea while trying to discard his own electronics during a move.
Canada: Prince Edward County, Ontario is looking to begin e-scrap drop-off collection after a local hauler ended service, but residents fear it could hurt local charities that collect devices for fundraising. Local news website CountyLive reports the county is concerned people will throw electronics away and is trying to fill the service gap.