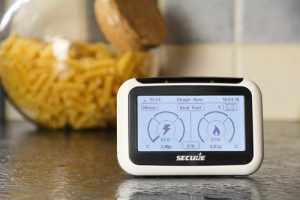 Information technology use is changing in several key manners, and this is causing change within the electronics refurbishing and recycling sector. That point was made clear at an industry gathering this week.
The e-scrap division of the Institute of Scrap Recycling Industries (ISRI) presented a unified set of sessions focused on these trends at the association's annual convention in New Orleans.
Below are rundowns of some of the topics grabbing the attention of different industry representatives.
The internet of things (IoT)
Electronics are being used in more and more non-residential, non-office environments, and there's great sales potential for these devices, which allow users to be connected in myriad ways.
For example, more than 300 million utility meters are operating today in the U.S., and this represents a large potential market for digital devices. Some manufacturers are considering making garbage cans interactive, so data can be collected and used in terms of waste pick-up service. A number of other markets are seeing strong growth in detached devices – examples can be seen in the home-monitoring field, the health care industry and the logistics market.
So how will these devices be handled when they become obsolete? The lessons from a parallel industry sector – mobile phone reclamation – could be useful, according to Craig Boswell, president of HOBI International, a mobile device reclaimer.
In terms of the IoT, "there are new opportunities for value recovery but the model has changed," he said.
He pointed out that IoT devices such as e-watches have a high resale value. He also stressed data security will be a major factor in the processing of IoT units.
"Data is driving the demand" for the processing of obsolete IoT devices, he said, noting new data security issues confronting processors as they start to encounter, for example, data-containing devices from connected cars.
Another issue in handling IoT things is the power source. Gary Stephens, CEO of Renew Logic, a new firm involved in the reverse logistics aspects of handling IoT devices, said scrap battery management is a critical concern. This problem is exacerbated, in part, by the numerous types of batteries found in IoT objects, with many different metals and formulations being used. Boswell noted that his firm has had to develop or buy new types of tools just to extract batteries from mobile devices.
A final concern is the value of materials inside IoT devices. As the connection speed between computing devices and the cloud improves, IoT products will only need the most basic components, with the cloud servers being more elaborate. Thus, the recovery may shift from IoT devices to the more sophisticated servers and other cloud components.
Everything's getting smaller
Another talking point at the ISRI e-scrap sessions involved complications associated with the fast-shifting electronics stream.
Jenny Schuchert, the content and development director for the International Association of IT Asset Managers, laid out the issues IT executives have encountered in the move to smaller computing products.
"Organizations underestimated the impact" of the use of mobile devices by employees, she said. These devices "are smaller, and companies don't own them. Plus, they are not similar."
In addition, Schuchert noted the quick turnover in these devices, with new models rapidly taking market share from predecessor items.
Will all these smaller IT items be repairable? Kyle Wiens, the CEO of iFixit, contended "fixers are smart, and they are figuring out ways to take many small things apart for repair." His company supplies repair hardware and software to the electronics refurbishing industry. But he pointed out not all IoT devices are repairable or recyclable, using the Apple EarPod as a prime example.
The sheer number of devices and device producers is a barrier to the repair of small devices, Wiens said.
Changes in cloud computing
Schuchert also provided attendees with predictions of how cloud service may change. In some cases, servers are getting larger, she said. At the same time, the cloud industry is very concerned about data security.
"Cybersecurity is a nightmare, with vendors not being able to catch up," she concluded.
Also notable is the fact that some cloud-service providers have moved away from having just one recycling vendor. They want to see competition, and thus are now using several recycling service providers.
Schuchert also described recent nationalist moves in data storage. For example, a new rule requires Chinese data stay in China. Restricting data movement leads to more cloud sites.
So how do these three trends (IoT, miniaturization and cloud computing) interface? In one important way, IoT may create less demand for giant cloud centers, and "we may go back to a distributed cloud model," Schuchert said.