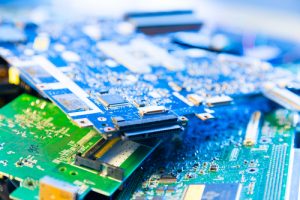 A jewelry and precious metals seller has signed a letter of intent to acquire Elemetal Recycling for nearly $20 million.
DGSE Companies announced it entered into a non-binding letter of intent to acquire Elemetal Recycling's assets, which are located in the Dallas area. The total estimated cash proceeds would be $19.8 million, a sum that includes $3.8 million that DGSE currently owes to Elemetal.
A downstream for other electronics recycling companies, Elemetal Recycling operates out of a 175,000-square-foot facility in Carrollton, Texas. Previously known as Echo Environmental, Elemetal Recycling is a large-scale processor of circuit boards and other e-scrap.
On its website, Elemetal states its goal is to perform as much of the metals refining process as possible in the U.S. The company is part of the larger precious metals company Elemetal, which currently holds a 49 percent interest in DGSE.
DGSE, formerly known as Dallas Gold & Silver Exchange, sells jewelry, diamonds, fine watches precious metal bullion and rare coin products.
"DGSE seeks to acquire diversified business opportunities with potential long-term rewards, and this recycling acquisition holds great promise in working toward that strategic goal," John Loftus, DGSE's president, chairman and CEO, stated in the press release.
Talks between DGSE and Elemetal were first disclosed in February.
The deal isn't final, and any acquisition would require the approval of the DGSE board of directors, according to the release.