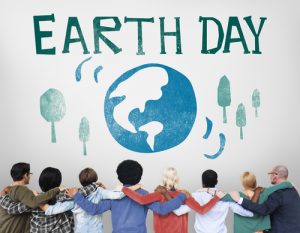 Whether it's a deal on data destruction or an opportunity for extra education, multiple organizations are taking full advantage of the attention Earth Day brings to the recycling world. First celebrated in 1970, Earth Day will be held this Saturday, although some groups are recognizing all of April as "Earth Month."
The following is a selection of just a small number of the announcements that have caught our eye in recent weeks:
Heavyweight goals: A Wyoming recycling facility is using Earth Day as an opportunity to set a world record. Advanced Technology Recycling Facilities wants to collect at least one million pounds of e-scrap this weekend to earn the record for most consumer electronics collected for recycling in 24 hours, according to Fox 17 television news.
Destruction discount: Electronics recycling company CyberCrunch will offer $1 mailback hard drive shredding during the 24 hours of Earth Day, plus shipping costs.
Tech tips: Consumers looking to reduce their environmental impact can take several steps specific to electronics, the Consumer Technology Association explained in an Earth Month announcement. Those steps include increasing home use of "smart" technology, purchasing energy-efficient devices, recycling old electronics and recycling packaging from devices.
Event expansion: Tech Dump is holding numerous electronics recycling events in the Minneapolis-St. Paul metro area during Earth Month. The company will partner with other local organizations and increase collection hours as well.
Nationwide call: Republic Services is calling on people across the U.S. to practice better recycling, learn about electronics recycling solutions and encourage the recycling of universal waste at work.
Shredding services: A collection event in Atlanta that netted 10,000 pounds of e-scrap in 2016 will, for the first time, include an on-site hard drive shredder this year.
Eclectic event: An event at an Indiana recycling center will sport a wide variety of recycling and trading opportunities, including places to drop off electronics for recycling, collect some free compost, swap some plants, trade books and even chow down on a free hot dog.