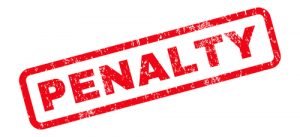 New York state regulators have fined a recycling facility for allowing lead and other hazardous materials to seep into the ground last summer.
Alpco Recycling must pay $225,000 over the next two years for improperly handling e-scrap, according to Rochester, N.Y. ABC affiliate 13WHAM.
The Macedon, N.Y.-based company came to state environmental regulators' attention last summer after multiple tips alleging mismanagement of scrap electronics, including CRT devices.
State records show the New York Department of Environmental Conservation began investigating Alpco based on a materials "spill" in early August. The DEC listed an unknown quantity of lead that entered the soil, and described the spill as deliberate.
According to the Times of Wayne County, the DEC consent order said Alpco accumulated approximately 780 tons of e-scrap materials at its Macedon site, including CRT devices. The recycling company "crushed the e-waste with heavy equipment or by hand," according to the newspaper. Some metal was removed after crushing. Some of the remaining material, which included leaded glass from the CRTs, was transported along with C&D materials to a landfill that was not permitted to accept e-scrap.
Roughly 600 tons of crushed e-scrap remained at Alpco when the March 6 consent order was issued.
"Because the hazardous waste piles were stored outdoors in an unsecured manner, without cover or containment, and remain only partially contained, hazardous waste, including lead and other contamination was released and continued to be released to the soil and groundwater," the Times reported from the order.