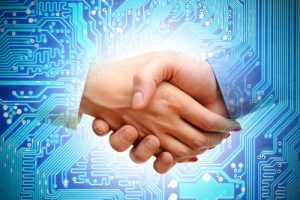 E-scrap and hazardous material processor AERC has drawn investment dollars from a commercial recycling company and its parent holding company.
Allentown, Pa.-based AERC Recycling Solutions was recently acquired by Hatboro, Pa.-based Clean Earth Inc., a commercial waste and recycling management company. Clean Earth is a subsidiary of Compass Diversified Holdings.
In a statement, Clean Earth CEO Chris Dods said the acquisition will allow his company to recycle certain materials, including e-scrap, internally. It will also add AERC's services, technologies and markets to Clean Earth's portfolio. Compass CEO Alan Offenberg added in a separate press release that AERC gives Clean Earth coast-to-coast coverage with its recycling services.
AERC, a 25-year-old company, processes e-scrap at four facilities, all of which are certified to R2/RIOS standards. Besides the Pennsylvania location, it operates in Richmond, Va., Hayward, Calif. and West Melbourne, Fla.
In addition to its e-scrap services, AERC accepts commonly generated hazardous waste materials, such as lamps and batteries, at several facilities near its electronics processing sites. The company also provides ITAD services and is a member of the National Association for Information Destruction (NAID).
AERC posted calendar year 2016 net revenues of $13 million, according to the release. The acquisition price was not listed but the release noted Compass funded the purchase through available cash on its balance sheet.
Clean Earth, acquired by Compass in 2014, processes a range of materials and works with commercial, industrial and government clients. It has 18 locations in New England and the southeast U.S. The company has not accepted residential recycling in the past, while AERC accepts residential drop-off recycling at its processing sites.
Phone and email attempts to reach Clean Earth to inquire further about the e-scrap investment were unsuccessful by press time.