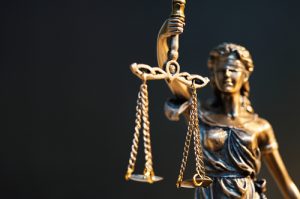 Two former E-World Recyclers executives have reached plea deals with federal prosecutors, putting an end to a legal battle that lasted more than two years.
Under the deals, CEO Bob Erie pleaded guilty to one felony charge of conspiracy. Lyle De Stigter, the company's former chief operating officer, pleaded guilty to lying to the federal government.
The agreements were reached Feb. 23 and subsequently approved by Judge Anthony J. Battaglia of the U.S. District Court for the Southern District of California. Battaglia approved Erie's plea March 10 and signed off on De Stigter's plea Feb. 28. Charges against the Vista, Calif.-based company were dismissed, and prosecutors have not charged any other former employees of the now-closed company.
A December 2014 indictment alleged that E-World, Erie and De Stigter engaged in a scheme devised to traffic counterfeit goods the company had been hired to destroy. The goods were originally seized by the U.S. Department of Homeland Security and U.S. Customs and Border Protection.
According to court records, Erie, who ultimately faced 10 charges, is scheduled to appear in court for his sentencing May 8. Stigter will enter a diversion program with his sentencing postponed at least one year.
The case had a number of twists and turns, including a clerical error that incorrectly stated Erie pleaded guilty to the charges against him at his December 2014 arraignment. He pleaded not guilty and told E-Scrap News at the time the charges were "completely and utterly untrue."
E-World, which was particularly active as a processor for electronics manufacturers' recycling programs, closed shortly thereafter.