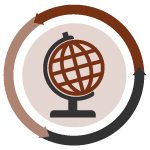 An e-scrap startup reflects on its first half-decade, and a Filipino writer cautions lawmakers to adopt e-scrap legislation in the interest of public health.
India: Scientists have developed a method of using e-scrap to treat wastewater and generate electricity. The Times of India reports on the technology, which harnesses LCD and LED devices to act as electrodes.
Saudi Arabia: Five million tons of e-scrap are generated in Saudi Arabia each year, and the volume is increasing 25 percent each year. The Saudi Gazette writes that the kingdom's Charitable Society for the Rehabilitation of Computers attributes the increase to the country's development.
Philippines: Although the country generates relatively little e-scrap compared to its neighbors in Southeast Asia, a Filipino writer urges lawmakers to adopt legislation covering e-scrap processing. In the SunStar Pampanga, Rox Peña advises leaders to enact EPR programs and anti-dumping laws and to halt open burning of electronics to avoid the country turning into an electronics dumping ground.
Egypt: An Egyptian e-scrap startup has seen success since its founder launched the company out of his parents' garage six years ago. The Egypt Independent profiles Recyclobekia, which Mostafa Hemdan launched in 2011 after being inspired by a documentary about a company that made money recovering discarded computers.