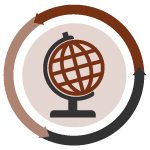 A U.K. telecom works to provide needy people with used phones, and Indian authorities intercept thousands of illegally imported used copy machines.
United Kingdom: A telecommunications provider is spearheading a program to either recycle used mobile phones or get them into the hands of low-income people, according to Sustainable Brands. A program from the Three UK telecom will collect phones from the public and donate working ones to people in need (also providing 90 days of free access to the Three UK network). The initiative will recycle phones that are in poor condition.
Australia: A nonprofit group that supports people with disabilities is launching a network of e-scrap collection stations across the state of South Australia. Electronic Recycling Australia, an arm of nonprofit group Minda, plans to deploy more than 600 Unplug N' Drop collection points across South Australia, which includes the city of Adelaide, over the next year.
India: Indian authorities have intercepted 100 containers from the U.S. and Germany holding 8,000 old copier/printers, and a state pollution control board says the importer should pay to send them back. The Times of India reports the scrap electronic imports, which violated Indian law, arrived in the city of Kochi.