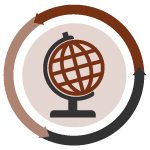 An Indian teenager begins collecting e-scrap after becoming sick from a nearby burning site, and collection programs get off the ground in the nations of Georgia and Kenya.
Kenya: An e-scrap collection center will be established in the North Rift region of Kenya, a country that has more than 20 million electronic device users, BiztechAfrica reports. The center will be established through a partnership between Safaricom, a telecommunications provider, and Eldoret Polytechnic, a local college.
Georgia: Enviroserve, an e-scrap company headquartered in the United Arab Emirates, will begin collecting e-scrap in locations all around the country of Georgia, according to Georgia Today. After it's collected, the material will be sent to Dubai and processed, and a "green certificate" will be sent to applicable authorities as confirmation of appropriate disposal.
India: A 15-year-old in Mumbai began collecting batteries and other e-scrap materials after he got bronchitis from an open burn of electronics and other materials near his home. The Better India profiles Mumbaikar Nishant Jain's efforts, which have led to more than 770 pounds of e-scrap recycled and have expanded to include raising awareness.